Todays three star hotel "Brockenblick" is a family-enterprise rich of tradition, with a history of more than a century. In the early days our guests had a direct view to the "Harzberg", the name giving mountain.
In 1894 Carl Göhl built a roofcovered terrace with a huge glassfront, on the such called "Spitzhut" nearby Hildesheim, that was an attraction for many guests.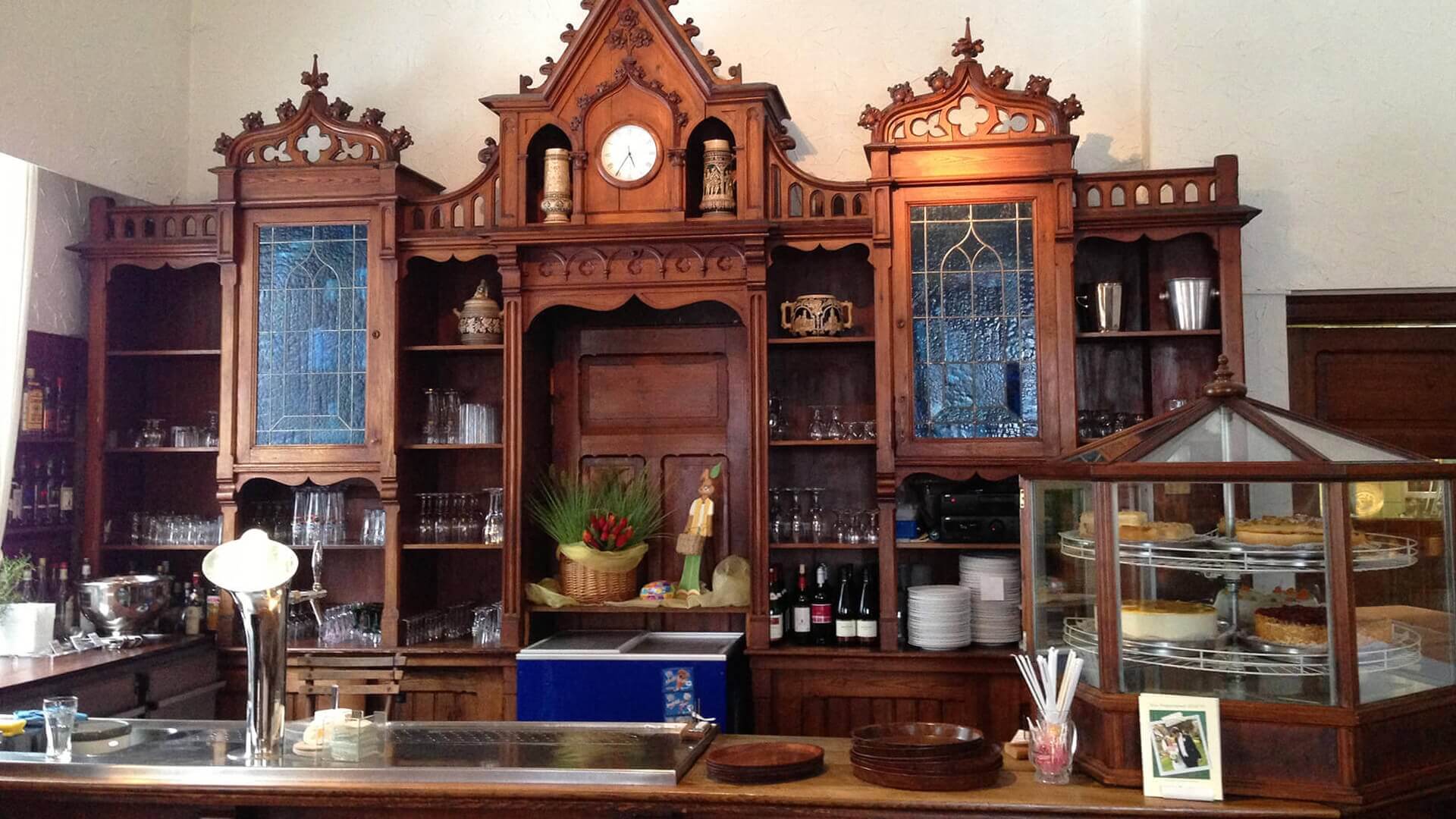 In 1897 he opened the new Brockenblick, which was now built of stone with the words: I am all above Achtum und Itzum, nobody else is higher, despite Lord God's Majesty.
Carl Gröhl passed the business to Heinrich Kniep then. His daughter was born in the Brockenblick in 1912 and she still remembers the first international guests who stayed there while attending the tradeshows and exhibitions in Hannover.
Due to its perfect highwayaccess to Hannover the Brockenblick is still the favoured hotel for exhibition guests and exhibitors. The guests enjoy the peace and silence of the surrounding woods after a busy day in Hannover as well as the special charme of the hotels interior.
In the third generation Waltraud and Friedrich Brecht operated the Brockenblick from 1995 on. They celebrated its 100th birthday on august,27,1997 with many guests.
In 1999 the hotel was completely renovated and refurnished as well as extended to a total of 14 comfortable rooms then. Since then Andrea and Walter Brecht are running the business in the 4th generation, who show up with new ideas that make this place rich of tradition also a perfect place for younger people.